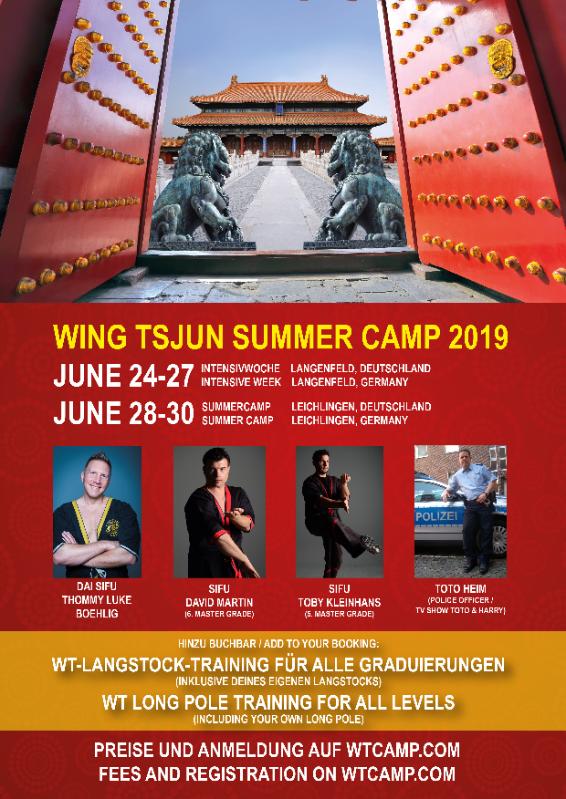 We have decided to inform you early about the 2019 WT Summer Camp.
Apart from Sifu David Martin Pascual (6. Master Grade) and Sifu Tobias Kleinhans (5. Master Grade) this time German TV star and police officer Toto Heim (Tv show Toto & Harry) will support Sifu Thommy as a guest instructor.
Additionally weare looking forward to a special event: For the first time EVER Sifu Thommy will teach the WT long pole to every participant.
You can find all information about the camp on www.wtcamp.com